Dental Veneer Solutions in Bozeman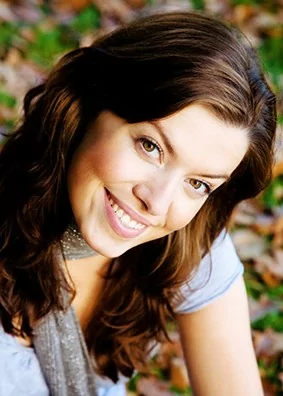 A dental veneer is a very thin piece of tooth colored material that can be placed directly over a patient's tooth to alter the tooth's appearance. If you have cracked, chipped, damaged, or irregular teeth, porcelain veneers can make your teeth appear whole again. Porcelain veneers can also make your teeth look straighter without braces. They can even make your teeth look whiter and brighter without teeth whitening.
Using porcelain veneers, our patients can give themselves a smile makeover. Veneers can reshape a patient's teeth to give them the celebrity smile they've always wanted.
Veneers for teeth are versatile and can be used to achieve multiple smile goals. With porcelain veneers, we can offer our patients perfect teeth that are as beautiful as they are healthy. Our veneers look natural and feel great.
The Dental Veneer Procedure is simple:
"First Dr. McCormick will meet with you to discuss your smile goals and how they can be achieved with veneers for teeth. After the consultation is done, Dr. McCormick will schedule your first appointment.
At your first appointment, Dr. McCormick will prepare your teeth for the veneers. Temporary veneers may be placed while your porcelain veneers are being crafted.
After the permanent porcelain veneers are crafted, Dr. McCormick will remove the temporary veneers, and place your permanent veneers.
Once the procedure is done, you will be able to enjoy a confident, beautiful smile.
A dental veneer is easy to care for and maintain. It can be brushed and flossed like your regular teeth. Patients with veneers enjoy all the functionality of their natural teeth along with the benefits of an enhanced smile appearance.
To find out more about our porcelain or prepless veneers for teeth, or to schedule an appointment, contact our office today if you are in the Bozeman/Belgrade, MT area!