Your Cosmetic Dentist in Bozeman, MT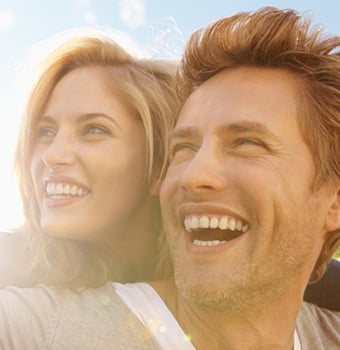 Have you ever wanted a more perfect smile? At Bozeman Dentistry, we offer versatile cosmetic dentistry services that can help you achieve your smile goals. Improving the appearance of your smile can boost your self-esteem and confidence.
Our cosmetic dentistry services can be life-changing for patients with imperfect teeth. Patients who participate in cosmetic dentistry treatments feel happier and smile more often. They feel more comfortable and carefree during their social interactions and enjoy a greater quality of life. Your smile is the first thing most people notice about you. With help from a cosmetic dentist, you can shape your teeth and create a perfect smile that is more noticeably beautiful.
Some of our cosmetic dentistry services include:
Porcelain Veneers | Veneers are shells of material that can be placed directly over your teeth. Our veneers can be used to reshape a patient's teeth, repair damage, and give them the celebrity smile they've always wanted. At our practice, we use the highest quality porcelain to craft each veneer to fit each patient's unique smile goals.
Prepless Veneers | Prepless veneers are a type of porcelain veneer that we offer. Unlike traditional porcelain veneers, prepless veneers require no alterations done to your natural teeth. Prepless veneers are thin enough that they can fit over your natural teeth without any shaving or adjustment.
Teeth Whitening | At our office, we offer Opalescence whitening to our patients. Our teeth whitening services allow our patients to brighten their smiles dramatically. Teeth whitening is an easy and effective way to improve the appearance of your natural teeth without altering them.
Dr. McCormick is a cosmetic dentist in Bozeman, MT who is eager to help you achieve that perfect smile by offering high quality cosmetic dentistry services to his patients. To find out more about our cosmetic dentistry and to schedule an appointment, contact our Bozeman dentist office today if you are in the Bozeman/Belgrdde, MT area!