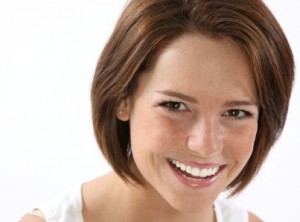 Teeth whitening has become very popular in Bozeman, Montana, as an easy way to change your smile with little effort and no pain.
Bozeman Dentistry – Gabriel McCormick, DMD can help you understand your options for teeth whitening and the results you may expect from various teeth whitening options.
Over the counter whitening systems can give varied results, with many users feeling unhappy or dissatisfied with over-the-counter teeth whitening products.
Your Bozeman, Montana cosmetic dentist can help you whiten your teeth effectively and achieve professional results. If you are ready to try a teeth whitening product, please give us a call at 406-586-7661 to schedule a teeth whitening consultation.
Our trustworthy staff would love to answer any questions you have about general, cosmetic, restorative, or family dental treatment. Here are some of our services:
Restorative dentistry
Invisalign clear braces
Emergency same-day scheduling
Porcelain veneers
Teeth whitening
If you are searching for quality, friendly dental care in the Bozeman area, call us here at Bozeman Dentistry – Gabriel McCormick, DMD. We are located in Bozeman and have been serving the greater Bozeman area since 2011. We are currently accepting new patients at our comfortable, state-of-the-art dental office. At Bozeman Dentistry – Gabriel McCormick, DMD, we are committed to providing superior dental care to our valued patients.
Dr. Gabriel McCormick
Bozeman Dentistry – Gabriel McCormick, DMD
1482 N. 15th Ave., Suite 2
Bozeman Montana
406-586-7661
https://www.bozemandentistry.com/meet-dr-mccormick/