WELCOME TO BOZEMAN DENTISTRY
Location: 1482 North 15th Ave (North of 15th Ave and Oak Street, north of Opportunity Bank).  We have an iPad and coffee bar, children's play area, confidential spaces to discuss financing, and more!


The building has a beautiful view of the Bridgers, and two rooms look straight out to the "M" hiking trail. Lastly, it's not far from the 19th Street Interstate 90 exit, so it's easy to reach from Bozeman, Belgrade, Livingston, and beyond.
We look forward to seeing you there soon!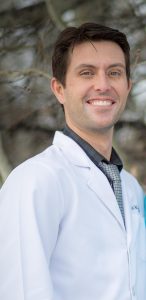 Dr. McCormick and his staff welcome you to their practice in beautiful Bozeman, MT! Our team is committed to providing our patients with high quality dental care and caring, compassionate service. We have created a comfortable dentist office environment for our patients. Enjoy a cup of coffee and other patient amenities while you wait. Take advantage of our hot towels and noise canceling headphones during your appointments. We make dental appointments enjoyable with a friendly staff, patient comforts, state-of-the-art technology, and meaningful dental services that will increase your oral health, and enhance the beauty of your natural smile.
Our practice offers a variety of services for patients, from general dentistry to cosmetic dentistry, for Bozeman and Belgrade, MT.
We look forward to establishing a professional relationship with our patients that will provide them with the best possible dental care. Our services are individually adjusted and tailored to each patient's individual needs. We work with our patients to help them meet their smile goals. You can trust us to take great care of your teeth and to help you prevent future dental problems.

BOZEMAN DENTISTRY
1482 N 15th Ave, Unit 2
Bozeman, MT 59715
Call: 406-586-7661